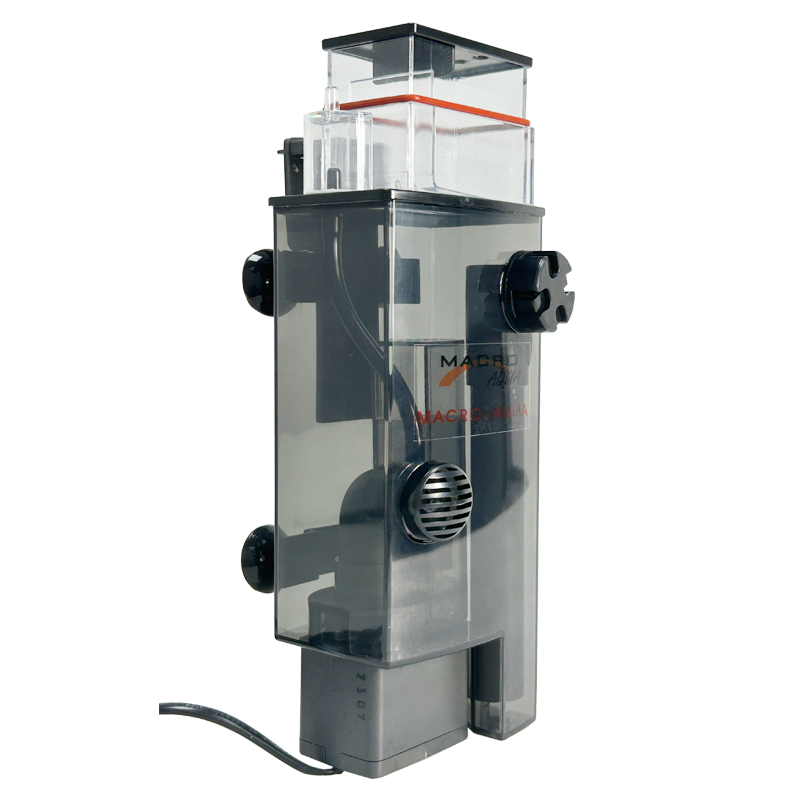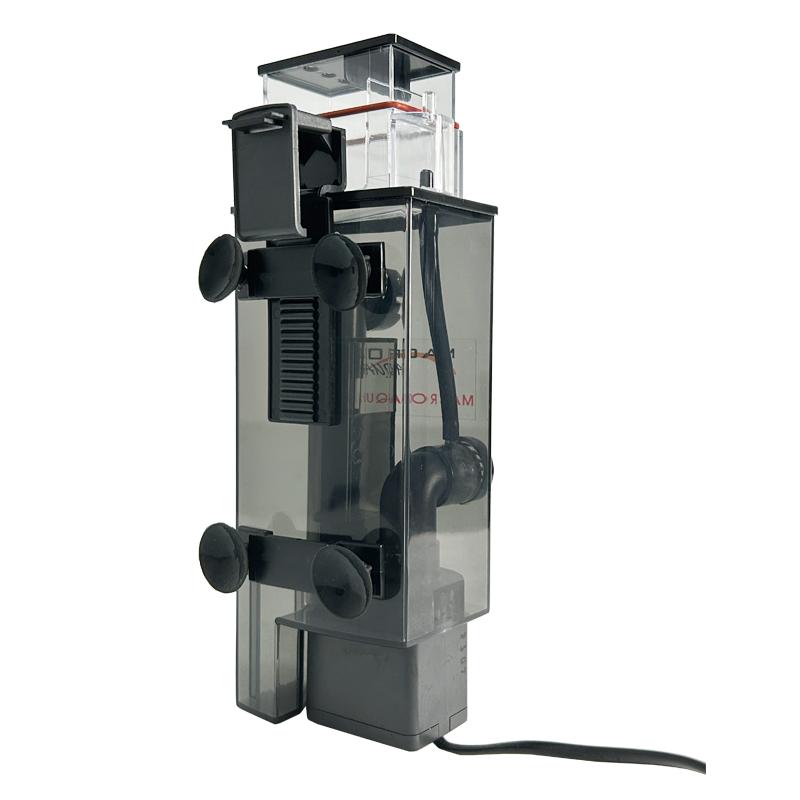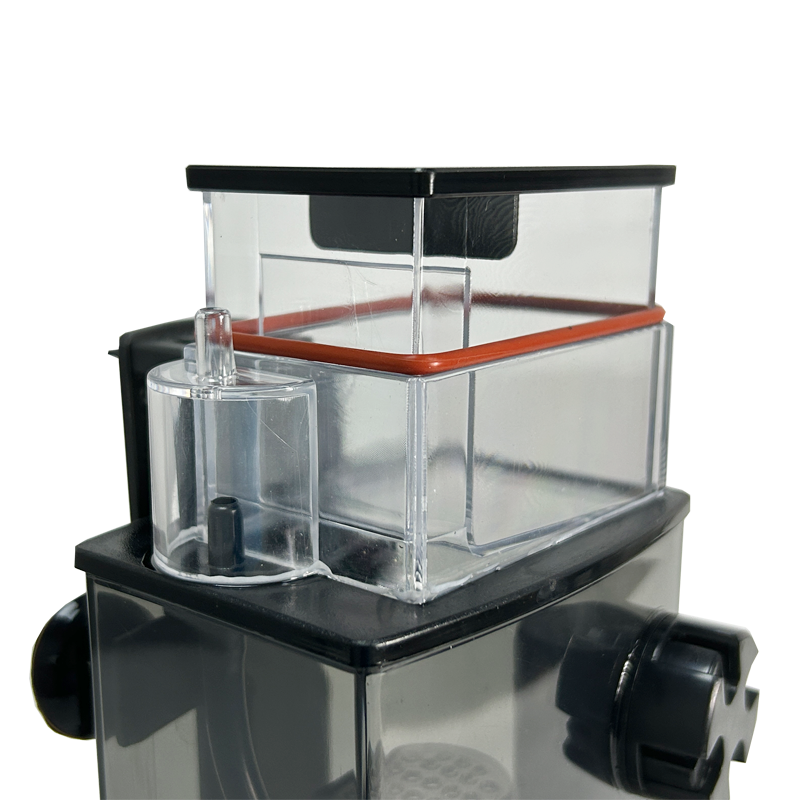 CHARACTERISTICS
1. The mini skimmer is designed to work with marine and reef aquariums up to 150L and operate inside the aquarium.
2. Small footprint, space saving.

3. Whisper quiet needle wheel impeller pump.
4. There are 2 options for securing the mini skimmer in the aquarium - the suction cups or hanging bracket.
5. Fine adjustments on water outlet.