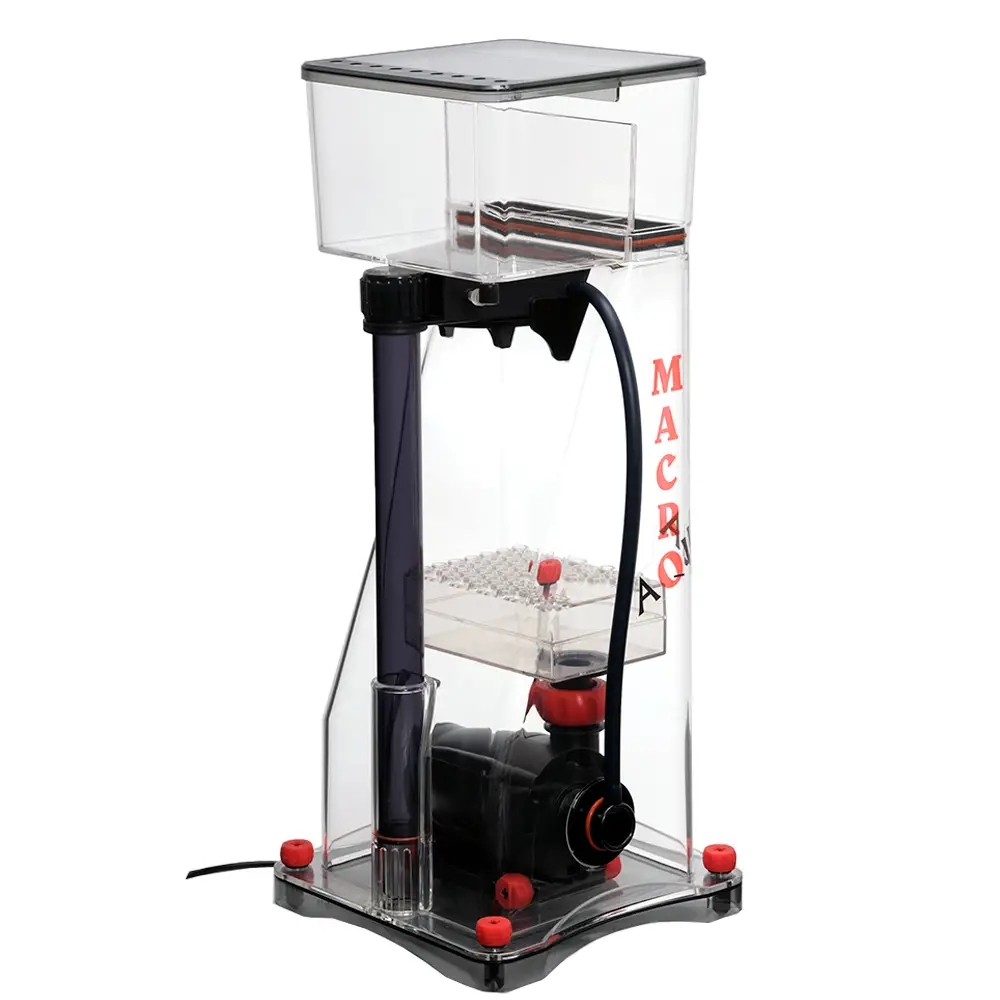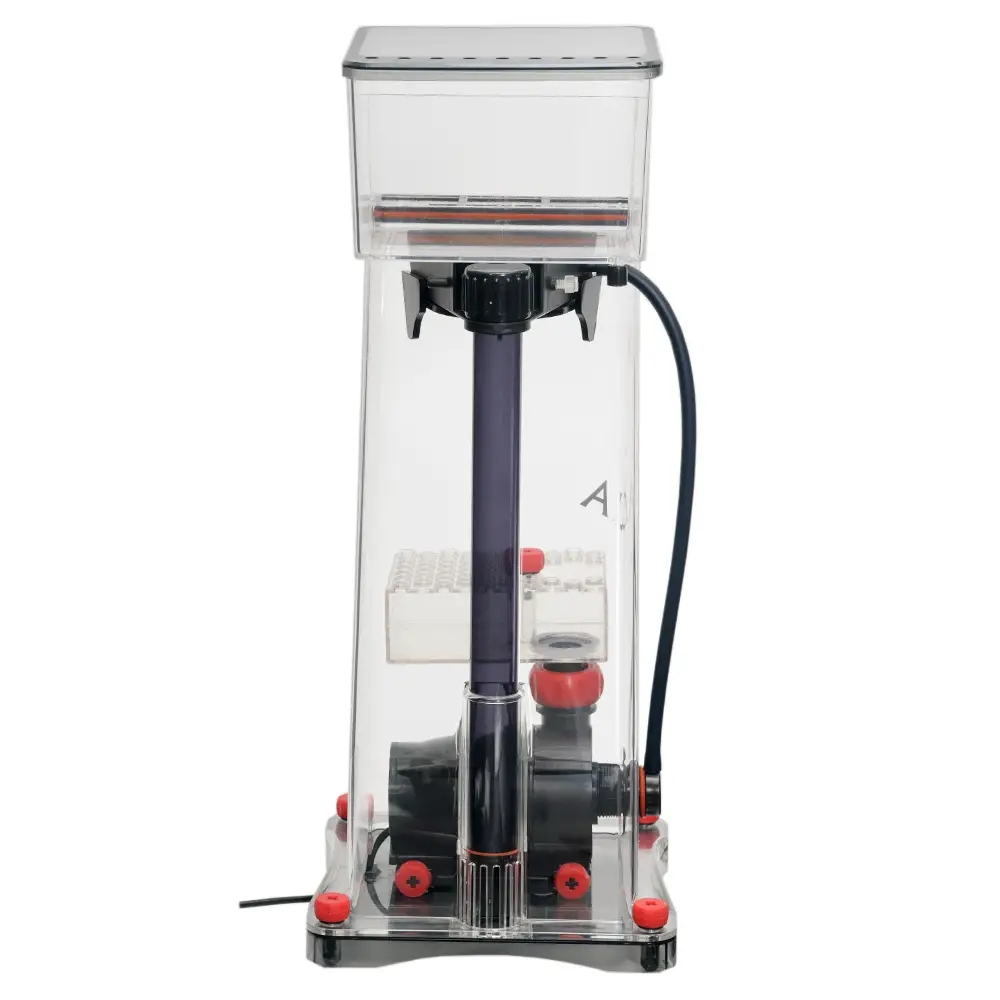 1. The square housing provides longer time and more space for water and air to mix and form bubbles, delivering maximum protein collection and highly effective organic waste removal.

2. The space-saving square housing makes best use of sump space.
3. The crystal clear acrylic body provides a modern look to your aquarium.
4. The high efficiency DC pump with the upgraded titanium mesh impeller makes the protein skimmer an excellent equipment for marine and reef aquariums.
5. There are 8 power levels to adjust. The DC pump has multiple built-in protection devices that make it safe, stable and quiet. Only simple maintenance is required.